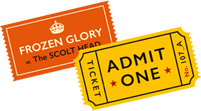 RESERVATIONS
We take card details with each booking of 6 or more. If you don't cancel within 24 hours of your booking we will charge £10 per head. If you are a dreaded NO SHOW its £15. Cancel via Open table or email please.
If you need to amend your booking and can't do so via opentable, email
info@thescolthead.co.uk
                  Any other issues call The Scolt Head 020 7254 3965
Scolt Sessions
Live music is back! We are back with avengence. Alternating between Soul, Blues and Swing 3 tuesdays every month we have some serious talent to come and watch.
Robin Harris of the Ritz and the Ned is curating these nights. If you dont fancy gong upwest then come to the Scolt for the same musicians!
£5 tickets paid for when you come. Booking@thescolthead.co.uk is the best so we can book you in.
3 Tuesdays every month
£5