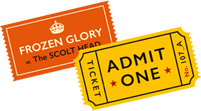 107A CULFORD RD.
LONDON, N1 4HT
OPENING HOURS
12am - 2pm
WED & FRI
ABOUT
The new restrictions meal it is no longer viable for us to offer our amazing hot sarnies. Very sad but tried and tested true. We have beer we would love to sell you and the wonderful Frozen Glory still on offer.
If it's beer and food you are after then we can deliver to you. If you are local and just want to pick up some Scolt classics for your freezer then the hatch is open Weds and Friday 12am-2pm.
Yes we still have Frozen Glory on offer so if you are in quarantine, shielding or just busy with everything we can help you out. Its worth it!!
FROZEN GLORY – The Scolt Kitchen on ice!
Click & Collect from the pub on a Weds or Friday 12-2pm or order a Wednesay or Friday delivery. Mini Kegs are still an option, for delivery only.  ORDER NOW >
SUPPORT THE SCOLT HEAD – We have lovely tote bags, T-shirts and limited edition A5 posters available at the pub, please come and have a look when the hatch is open.
Love and a hug…. only joking!
EVENTS
KITCHEN HOURS
Monday to Friday: 12 - 4pm, 6 - 10pm
Saturday: 12 - 4pm, 6 - 10pm
Sunday: All day 12 - 9pm
Monday to Friday
12 - 4pm, 6 - 10pm
Saturday
12 - 4pm, 6 - 10pm
Sunday
All day 12 - 9pm
RESERVATIONS