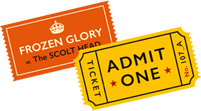 RESERVATIONS
We are currently taking reservations for groups up to 6 max
Right now we are recommending that you book via our website, if anything is unclear or you want to check anything with us please call the pub. We are doing our best to deal with guidelines and legislation, we are also want everyone to have a lovely time, we are doing this by asking people to be organised if they want to come as a group and get in touch. If you want to pop down for a pint or food without a reservation please do so, we will do everything we can to fit you in when we can.
The Scolt Head 020 7254 3965
or email
bookings@thescolthead.co.uk
107A CULFORD RD.
LONDON, N1 4HT
OPENING HOURS
11am - 7pm
WED - SUN
ABOUT
It's been lovely to be back, we are very lucky to be busy. Most people are booking via our website. You can book the garden and the restaurant area. As ever, if you sit in the restaurant everyone needs to eat. The backroom is for walk ins, we have walk in space in the garden too so please do come down and see us.
Yes we still have Frozen Glory on offer so if you are in quarantine, shielding or just busy with everything we can help you out. Its worth it!!
Nuno at The Scolt Head – is the most exciting thing to happen to us for a while….. the menu is incredible. Booking essential. We run the brunch 10am-4pm every Friday and Sat. Yes its still a homage to roasts here on Sundays.
FROZEN GLORY – The Scolt Kitchen on ice!
Click & Collect from the pub, order a Friday delivery or just pick some Frozen Glory next time you are in. We are also serving Climpson's coffee. Mini Kegs are still an option, pre order if you can.  ORDER NOW >
SUPPORT THE SCOLT HEAD – Limited edition A5 posters available at the pub.
Love and a hug…. only joking!
EVENTS
KITCHEN HOURS
Monday to Friday: 12.30 - 3.30, 6.30 - 9pm
Saturday: 12.30 - 3.30, 6.30 - 9pm
Sunday: All day 12.30 - 9pm
Monday to Friday
12.30 - 3.30, 6.30 - 9pm
Saturday
12.30 - 3.30, 6.30 - 9pm
Sunday
All day 12.30 - 9pm
RESERVATIONS