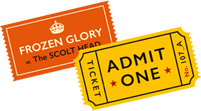 RESERVATIONS
We take card details with each booking of 6 or more. If you don't cancel within 24 hours of your booking we will charge £10 per head. If you are a dreaded NO SHOW its £15. Cancel via Open table or email please.
If you need to amend your booking and can't do so via opentable, email
bookings@thescolthead.co.uk
                  Any other issues call The Scolt Head 020 7254 3965
107A CULFORD RD.
LONDON, N1 4HT
OPENING HOURS
Monday-Friday 12-12
Sat 11-12
Sunday 12-11
ABOUT
SPORT NEWSFLASH– And it's back!!! It's first come first serve for sport. In the events room only. We will have to reserve the right to limit numbers if we think we need to, so come a bit eary and get comfy.
We are open midday-11pm Monday-Friday and Sunday. Kitchen 12-4, 6-10pm. Saturdays we open at 11am for our Nuno Mendes brunch. We are asking ppl to book via the website but we now have a decent number of walk in seats for drinkers too.
We are getting back to pre covid house rules… everyone who books in the restaurant needs to eat (a full meal!) but in the garden and the back room you don't have to. We ask all bookings 11-4pm on Fridays, Saturdays and Sundays to eat. It's brunch and a roast and eating is a must. Aside from these times you can come and drink and be merry.
Yes we still have Frozen Glory on offer so if you are in quarantine, shielding or just busy with everything we can help you out. Its worth it!!
FROZEN GLORY – The Scolt Kitchen on ice!
Click & Collect from the pub any day 12-4pm or order a Wednesay delivery. Mini Kegs are still an option, for delivery only.  ORDER NOW >
SUPPORT THE SCOLT HEAD – We have lovely tote bags, T-shirts and limited edition A5 posters available at the pub, please come and have a look when the hatch is open.
ALL BOOKINGS VIA OUR WEBSITE PLEASE
EVENTS
KITCHEN HOURS
Monday to Friday: 12 - 4pm, 6 - 10pm
Saturday: 12 - 4pm, 6 - 10pm
Sunday: All day 12 - 9pm
Monday to Friday
12 - 4pm, 6 - 10pm
Saturday
12 - 4pm, 6 - 10pm
Sunday
All day 12 - 9pm
RESERVATIONS