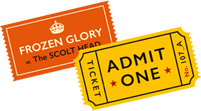 RESERVATIONS
We take card details with each booking of 6 or more. If you don't cancel within 24 hours of your booking we will charge £10 per head. If you are a dreaded NO SHOW its £15. Cancel via Open table or email please.
If you need to amend your booking and can't do so via opentable, email
bookings@thescolthead.co.uk
                  Any other issues call The Scolt Head 020 7254 3965
FOOD & DRINK
The Scolt Head kitchen excels in fresh and excellently sourced produce. Our menu changes regularly, favoring seasonal produce.
Our meat comes from Rare Breed in Essex. Vegetables from Entremetier of Covent Garden and Natoora. Cheese from Neal's Yard. Fish from Southbank. Gelato by Ariela. Bread by The Snappery and Rinkoff. Chutneys and jams and everything else and are all made in our kitchen.
These are our current menus so do have a look.
We are running one menu through April and May except on Fridays and Saturdays when we have our Nuno brunch 10-4pm and our Sunday roast menu on the Sabbath.
MENUS