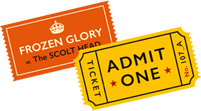 Peter Werth and the Jazz Crew
An amazing night of Jazz. Half the crowd but all the talent. Paul Eldridge, Michael Coates, Gavin Scott with Peter Werth and Irene Serra on vocals. Tickets purchased in advance. SOLD OUT!
THURSDAY 29th OCT 6.30-9.30 pm
£30 a ticket includes a contribution to the musicians and a two course meal.
LINKS
BUY TICKETS HERE SOLD OUT